SMT 2021 was held remotely, but you can still connect with other members. Commemorate the 2021 Annual Meeting with some SMT gear. Help us make this meeting truly unforgettable and support the Society at the same time.
The prices below do not include shipping. We do ship internationally—contact us for more details.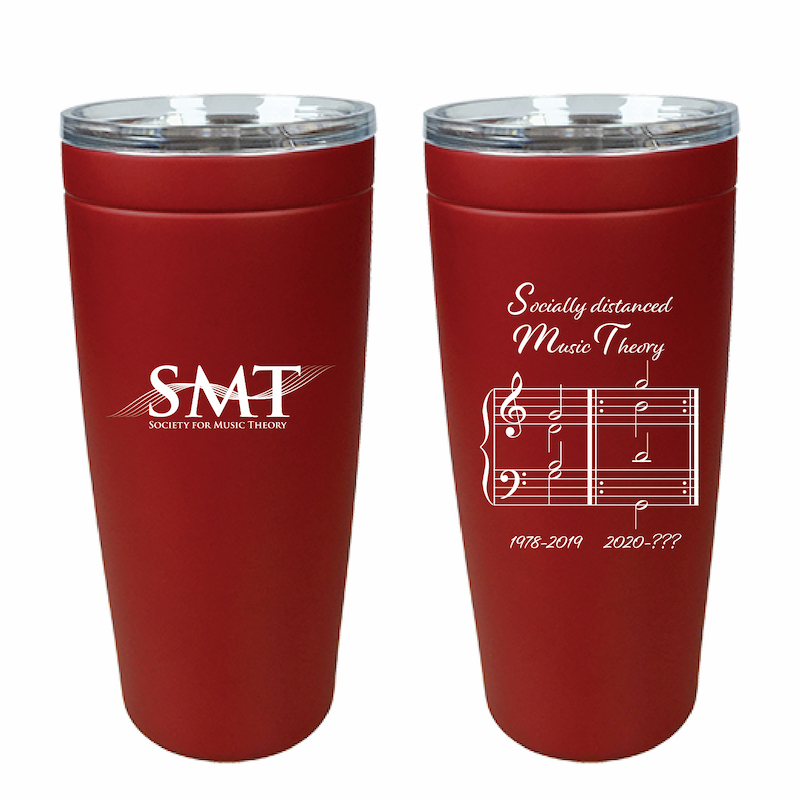 SMT Tumbler
Keeps your hot beverages hot and your cold beverages cold so that you can stay as far away from other people as possible.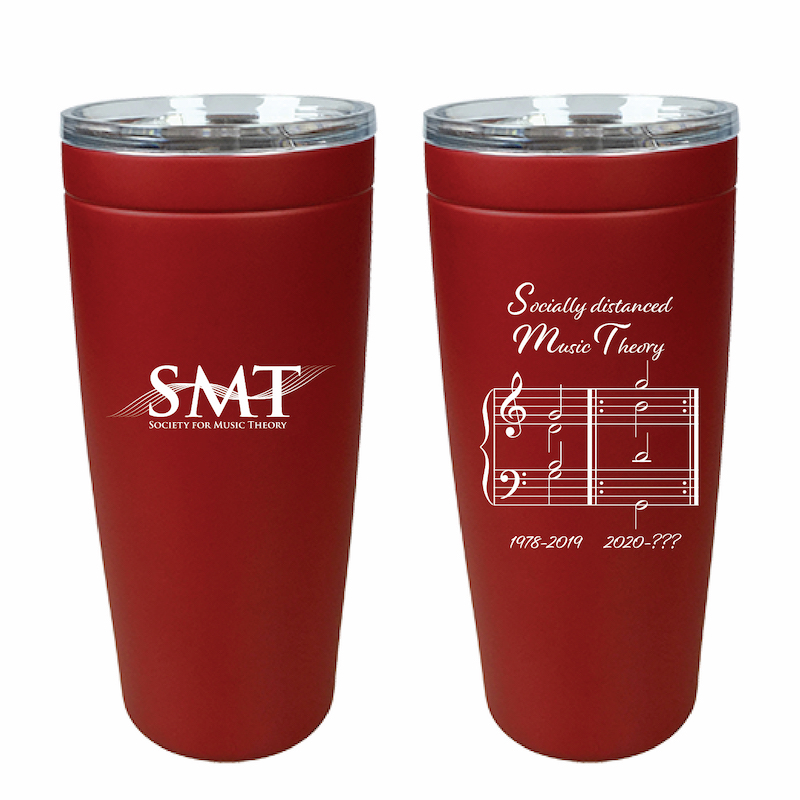 SMT Facemask
It's tough enough being a music theorist! With this mask you can stay safe while resolving your dominant seventh chords and performing those Leitonwechsel transformations.
SMT. Socially distanced since 1978.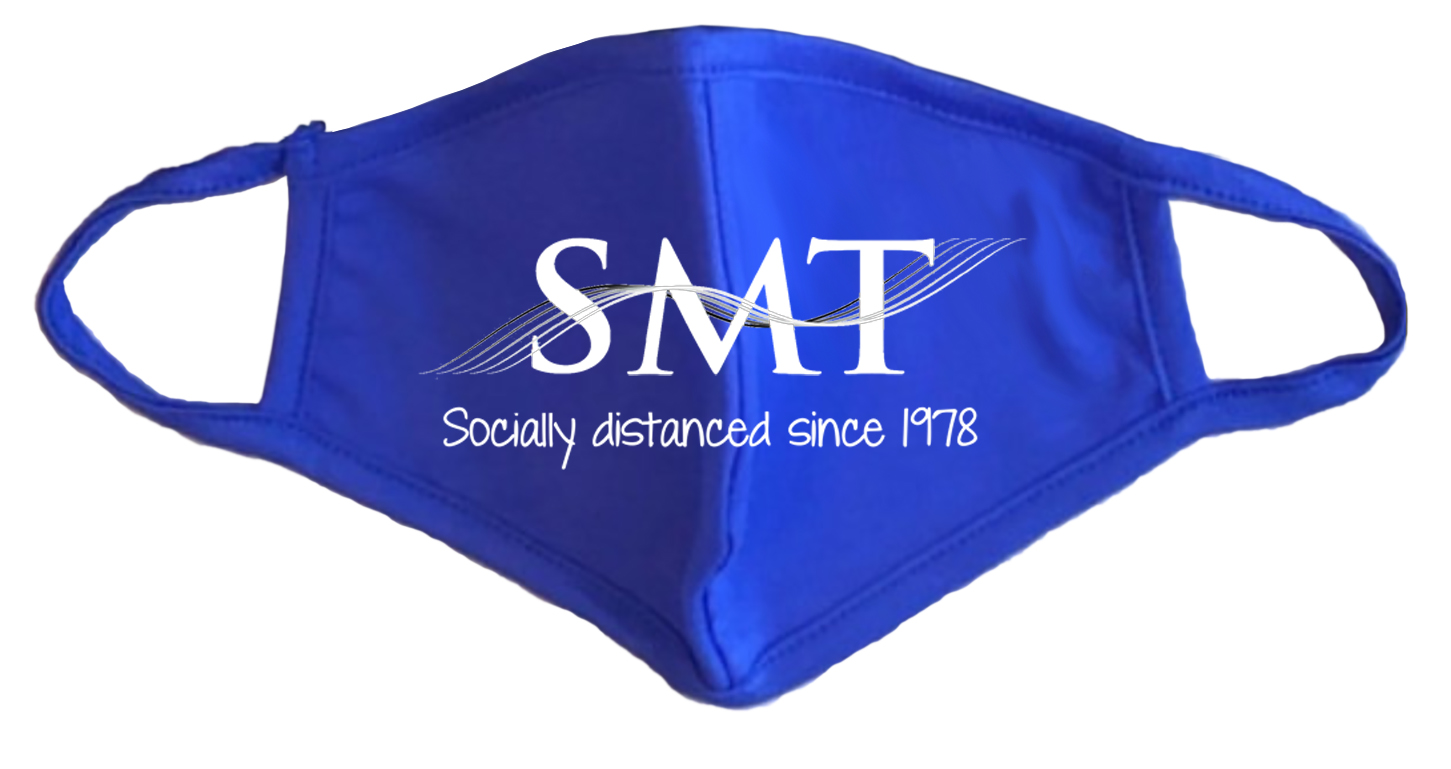 DiverSMT Button
Your SMT is committed to diversity! Show your support for our mission with this DiverSMT button.