We are pleased to announce the launch of a new audio publication through the Society of Music Theory called SMT-Pod.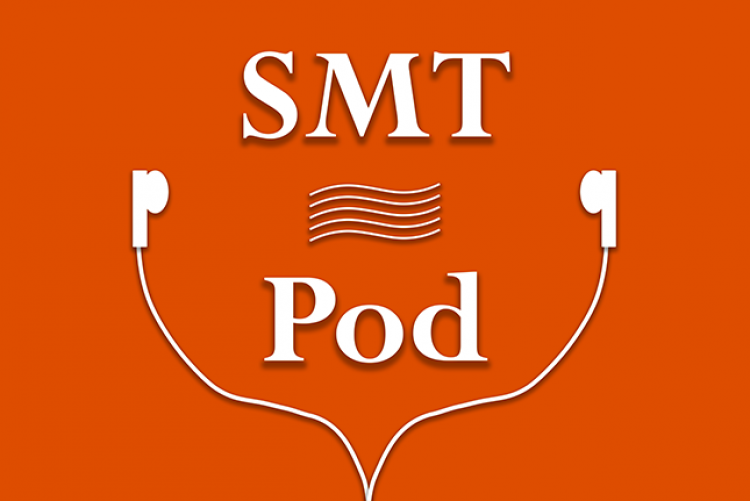 Our call for proposals went live June 1! Submissions for podcast proposals received by July 31, 2021 will be given full consideration. Submissions received after this date will be considered for Season 2.
There is also a Call for Compositions for theme and bumper music with the same deadlines. Please see our website or email us for more information.
SMT-Pod is a creative venue for timely conversations about music, with episodes chosen through an open, collaborative peer review process. Audio-only podcasts offer a unique—though non-traditional—way of engaging with music, analysis, and contemporary issues in the field. This new publication medium affords our society both the ability to face outwards, by engaging in public scholarship, and inwards, by hosting meaningful conversations about the activity of music analysis. The variety of episode topics will reflect the diversity of the scholars and their scholarship in our field, making SMT-Pod an invaluable publication for music analysts at any stage. Through its goal of promoting a sense of community and inclusivity, SMT-Pod will reach beyond the boundaries of the SMT at this critical moment of calls for the revitalization of our field.