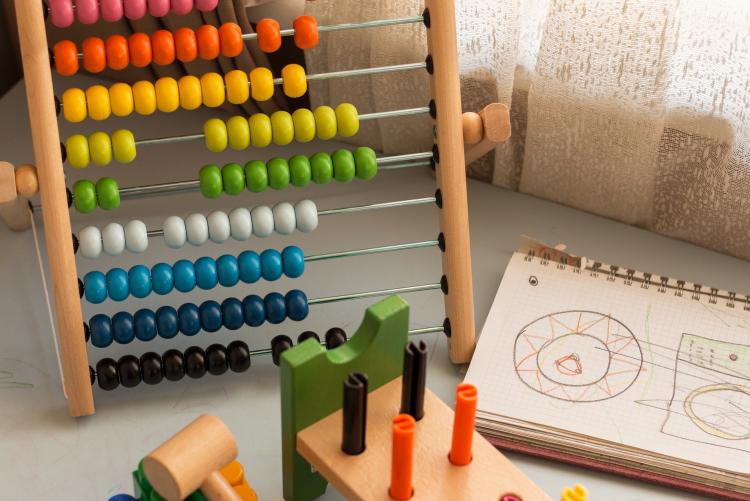 Mission statement
The SMT Work and Family Interest Group (WorkFam) advocates for members who desire better balance between work and family life. We also seek to promote awareness concerning various challenges of balancing work with family, as well as initiate discussion on how these challenges can be resolved.
Activities
Mentorship
WorkFam Mentors is a free group-mentoring service open to anyone who needs advice or support on work-and-family issues. Such issues might include: family needs that conflict with work responsibilities (or vice versa), negotiating for family accommodations at work, navigating tenure-and-promotion, searching for a job, or even just encouragement during difficult personal moments.
To contact WorkFam Mentors, write to workfam.mentors@societymusictheory.org. Please note, however, that opinions expressed and advice given are solely those of the individual mentor and do not represent the views or actions of the SMT.
If you want to contact WorkFam Mentors anonymously, consider starting an email account with Hushmail. Unlike other email service providers, Hushmail allows you to start an account without providing any personal information. The above, however, does not constitute an endorsement of Hushmail or its services. Interested users should independently research this and other similar websites before applying for services.
Online presence and discussion
The online discussion group can be accessed at http://groups.google.com/group/smtworkfam?hl=en
How to join
There are no requirements for membership; simply attend our meetings at annual SMT meetings to participate.
Leadership and Contact Info
Past Activities
The group organizes themed discussions at SMT meetings to raise awareness of work-family conflicts in academia, and strives to make SMT meetings more family-friendly. The group also maintains a bibliography (below) of items of relating to Work and Family issues, offers a mentoring service, hosts a discussion list, publishes survey results, and hosts a document of recommendations for faculty and administrators. 
2020

Three lightning talks on music for and with children: (1) Clare Sher Ling Eng, "Teaching Chromatic Harmony with Children's Music," (2) Antonella Di Giulio, "Music Theory in Early Childhood: An Integration of Structured and Unstructured Learning," and (3) Alfred Cramer and YouYoung Kang, "Ruth Crawford Seeger and Songs for Children."

2019

Panel on advocacy in higher education with presentations by Nancy Rogers, Grievance Chair for the FSU Chapter of the United Faculty of Florida; Jennifer Harding, FSU graduate student; and Stephen Lett, PhD graduate from University of Michigan. Topics included living wage and contracts for graduate students, childcare arrangements and maternity leave, adjunct faculty issues, and working with union representatives.

2018

WorkFam Interview Initiative Reports (Robin Attas, Ben Baker, Jeanne Bamberger, Daniel Barolsky, Inessa Bazayev, Clare Eng, Cynthia Folio, Patricia Hall, Mary Hansen-Murdock, Kim Loeffert, Rachel Lumsden, Yonatan Malin, Catherine Mayes, Matthew McDonald, Janna Saslaw, Rachel Short, Paula Telesco)

2017

Leave Survey Results (Clare Eng, John Paul Ito, and Rachel Short) and Peer-reviewed Lightning Talks on Super-commuting (Jenine Brown), Adjunct Life (Elizabeth Smith), and Eldercare Policies (Chantal Lemire)

2016

The Challenges of Taking Leave (Leann Wheless Martin, Benjamin Downs, Garrett Michaelsen, Louis Epstein, Rebecca Simpson-Litke)

2015

Dealing With Change (Carla Colletti, Gretchen Foley, Charity Lofthouse, Rachel Short, Brent Yorgason)

2014

Starting a Family at Different Career Stages (Brenda Ravenscroft, Robin Attas, Noelle Chesley-guest speaker)

2013

Managing Work and Long-Term Care of Family—A WorkFam-DISMUS Joint Discussion (Jon Kochavi, Cynthia Folio, Jeffrey Gillespie)

2012

Familia et Academia: Navigating tenure-and-promotion (Jan Miyake, Judith Lochhead, Matthew Shaftel, Steven Rings)
Resources
Bibliography

To suggest additions to this bibliography, email citation to smtworknfam@gmail.com

Webpages

"Akidemic: Empowering Parents to Navigate Life and Academia."
https://akidemiclife.com/

"Family/Work Issues," American Association of University Professors.
https://www.aaup.org/issues/gender-and-sexuality-higher-education#family
(also contains links to work-and-family policies and resources)

"Statement of Principles on Family Responsibilities and Academic Work," American Association of University Professors.
http://www.aaup.org/report/statement-principles-family-responsibilities-...

"Uncovering talent: A new model of inclusion," online report by The Leadership Center for Inclusion at Deloitte University, authored by Kenji Yoshino and Christie Smith.
http://www.lcldnet.org/media/mce_filebrowser/2014/09/24/Uncovering-Talen...

The Work and Family Researchers Network website
https://workfamily.sas.upenn.edu

Articles

Bernard, Tara Siegel. "In Paid Family Leave, U.S. Trails Most of the Globe," New York Times, February 22, 2013, accessed February 23, 2013, http://www.nytimes.com/2013/02/23/your-money/us-trails-much-of-the-world...

———, "Parental Leave: What Does Your Employer Offer?" New York Times, updated June 7, 2013, accessed November 12, 2013, http://bucks.blogs.nytimes.com/2013/02/22/parental-leave-what-does-your-...

———, "The Unspoken Stigma of Workplace Flexibility," New York Times, June 14, 2013, accessed June 18, 2013, http://www.nytimes.com/2013/06/15/your-money/the-unspoken-stigma-of-work...

———, "Standing Up for the Rights of New Fathers," New York Times, November 8, 2013, accessed November 12, 2013, http://www.nytimes.com/2013/11/09/your-money/standing-up-for-the-rights-...

Dell'Antonia, KJ. "Both Men and Women Should 'Uncover' Family Responsibilities at Work," New York Times, October 3, 2013, accessed November 13, 2013, http://parenting.blogs.nytimes.com/2013/10/03/both-men-and-women-cover-f...

Eisenkraft, Harriet. "Explaining the gap in your resumé," University Affairs, September 10, 2012, accessed May 29, 2013, https://www.universityaffairs.ca/career-advice/career-advice-article/exp...

Mason, Mary Ann. "In the Ivory Tower, Men Only," Slate, June 17, 2013, accessed June 18, 2013, http://www.slate.com/articles/double_x/doublex/2013/06/female_academics_...

Rampell, Catherine. "Lean In, Dad," New York Times, April 2, 2013, accessed April 12, 2013, http://www.nytimes.com/2013/04/07/magazine/how-shared-diaper-duty-could-...

Richtel, Matt. "Housecleaning, Then Dinner? Silicon Valley Perks Come Home," New York Times, October 19, 2012, accessed October 21, 2013, http://www.nytimes.com/2012/10/20/us/in-silicon-valley-perks-now-begin-a...

Books

Lester, Jaime, and Margaret Salee eds. Establishing the Family-Friendly Campus: Models for Effective Practice. Sterling, VA: Stylus, 2009.

Mason, Mary Ann, Nicholas H. Wolfinger and Marc Goulden. Do Babies Matter?: Gender and Family in the Ivory Tower. New Brunswick: Rutgers University Press, 2013.

Yoshino, Kenji. Covering: The Hidden Assault on Our Civil Rights. New York: Random House Publishing Group, 2006.

Documents and data