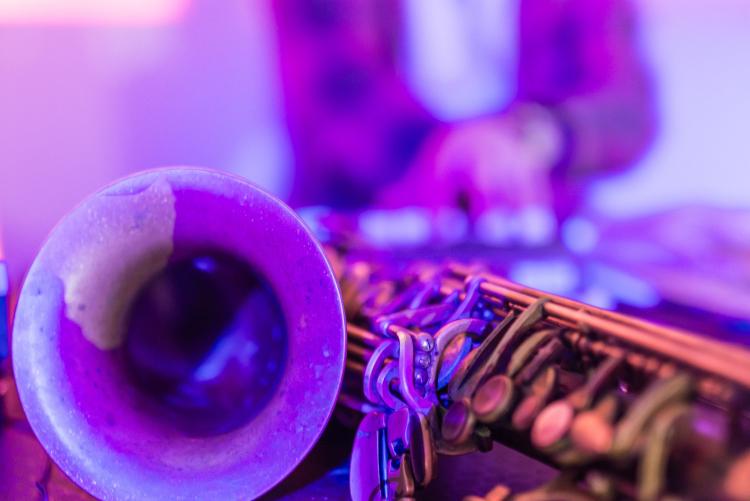 Mission statement
The primary objective of the SMT Jazz Interest Group is to promote scholarship in the discipline of jazz theory. The interest group was inaugurated at the 1995 meeting of the Society for Music Theory in New York City.
Activities
Holds business meetings annually at SMT conferences to discuss the groups activities of the past years, to plan ahead for upcoming meetings and projects, and to provide a forum for symposia, presentations, and group discussions on jazz theory and analysis.
Sponsors and presents an annual award for jazz scholarship.
Promotes discussion and dissemination of jazz-theory topics throughout our society and discipline.
Awards
The Award for Excellence in Jazz Scholarship
The SMT Jazz Interest Group regularly solicits nominations for the Award for Excellence in Jazz Scholarship. This award, given one per calendar year at the SMT annual meeting, acknowledges outstanding contributions to the field of jazz theory and analysis. Eligibility for a given year's award extends to books, chapters from books, articles, delivered conference papers, dissertations, or theses in English (or translated to English) that have been published, presented, or defended within the past five calendar years. A document must be nominated by one member of the Society for Music Theory (self-nominations are permitted), and an SMT member may nominate only one work per calendar year.
Nominations should include (1) the name of the author and that author's contact information (if known); (2) a description of the document and complete bibliographic information, if applicable; and (3) a statement to the effect that the work was published, presented, or defended within the previous five calendar years. The committee may ask a nominee to submit copies of the nominated document, if needed. The nomination deadline is typically early in the fall; nominations should be sent to the award committee chair, whose identity and contact info are shared in the spring via SMT-Announce.
Previous Scholarship Award Winners
Note: winners from 2021 and earlier were acknowledged under the award's previous name, the "Steve Larson Award for Jazz Scholarship."
2022: Boyle, Antares. 2021. "Flexible Ostinati, Groove, and Formal Process in Craig Taborn's Avenging Angel." Music Theory Online 27 (2).
2021: Stover, Chris. 2021. "The Queer Rhythm of Cecil Taylor's 'Enter Evening.'" Deleuze and Guattari Studies 15 (3): 363–85.
2020: Benadon, Fernando. 2019. "Modern Drum Solos over Ostinatos," in Thoughts and Play in Musical Rhythm: Asian, African, and Euro-American Perspectives, edited by Richard Wolf, Stephen Blum, and Christopher Hasty, 174–95. Oxford University Press.
2019: Hannaford, Marc. 2018. "Affordances and Free Improvisation: An Analytical Framework." Presented at Society for Music Theory Annual Meeting, San Antonio, Texas, November 2, 2018.
2018: Steinbeck, Paul. 2017. Message to Our Folks: The Art Ensemble of Chicago. University of Chicago Press.
2017: Givan, Benjamin. 2016. "Rethinking Interaction in Jazz Improvisation." Music Theory Online 22 (3).
2016: Love, Stefan Caris. 2016. "The Jazz Solo as Virtuous Act," Journal of Aesthetics and Art Criticism 74: 61–74.
2015: Givan, Benjamin. 2014. "Gunther Schuller and the Challenge of Sonny Rollins: Stylistic Context, Intentionality, and Jazz Analysis." Journal of the American Musicological Society 67 (1): 167–237.
2014: Arthurs, Daniel. 2011. "Reconstructing Tonal Principles in the Music of Brad Mehldau." Ph.D. diss., Indiana University.
2013: Martin, Henry. 2012. "Charlie Parker and Honeysuckle Rose: Voice-Leading, Formula, and Motive." Music Theory Online 18 (3).
2012: Steinbeck, Paul. 2011. "Intermusicality, Humor, and Cultural Critique in the Art Ensemble of Chicago's 'A Jackson in Your House.'" Jazz Perspectives 5 (2): 135–54.
2011: Waters, Keith. 2011. The Studio Recordings of the Miles Davis Quintet, 1965–68. Oxford University Press.
Online presence and discussion
Our online discussion group may be found on Humanities Commons. To join, create an account on Humanities Commons and then join at our group page.
How to join
There are no requirements for membership; simply attend our meetings at annual SMT meetings to participate.
Leadership and Contact Info
Resources
The Jazz Theory Bibliography is a database of jazz-theory scholarship with basic and advanced search capabilities. The bibliography was initially supported in part by a grant from the Music Research Institute of the University of North Carolina at Greensboro, but has since moved to its new home at Carleton University. Please send suggestions for additions and corrections using the subject header "Jazz Theory Bibliography" to the editor James McGowan.